Bank Holidays in January at 4Life Europe
Due to Spain national holidays, the office will be closed and there will be no customer service:
• 1st of January: New Year's Day – Office closed
• 6th of January: Three Kings' Day – Office closed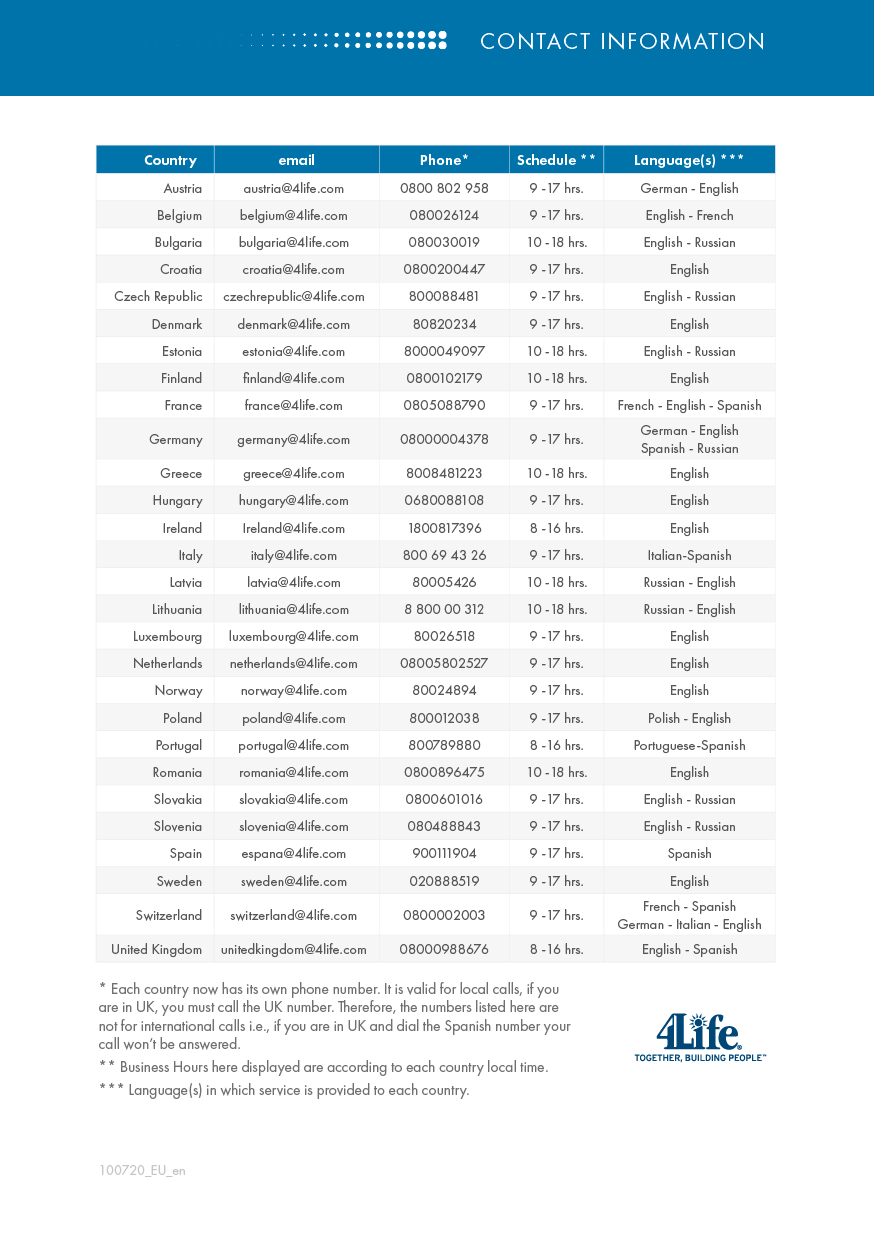 * Each country has its own phone number. It is valid for local calls, if you are in UK, you must call the UK number. Therefore, the numbers listed here are not for international calls i.e., if you are in UK and dial the Spanish number your call won't be answered.
** Business Hours here displayed are according to each country local time.
*** Language(s) in which service is provided to each country.